Ear wax (or 'cerumen') is a naturally occurring substance that is produced by the ceruminous and sebaceous glands of the outer ear canal. It protects the ear canal by lubricating, cleaning, and fighting bacteria.
Excess build up is more common than you might think. In the UK, it is estimated that 2.3 million people per year have problems with ear wax. There are many reasons for this, and it can happen at any age (although far likelier for the elderly). Some people simply produce more wax than others, some work in dusty environments or overuse cotton buds, some wear headphones or hearing aids constantly: whatever the reason, it's an extremely common affliction to have.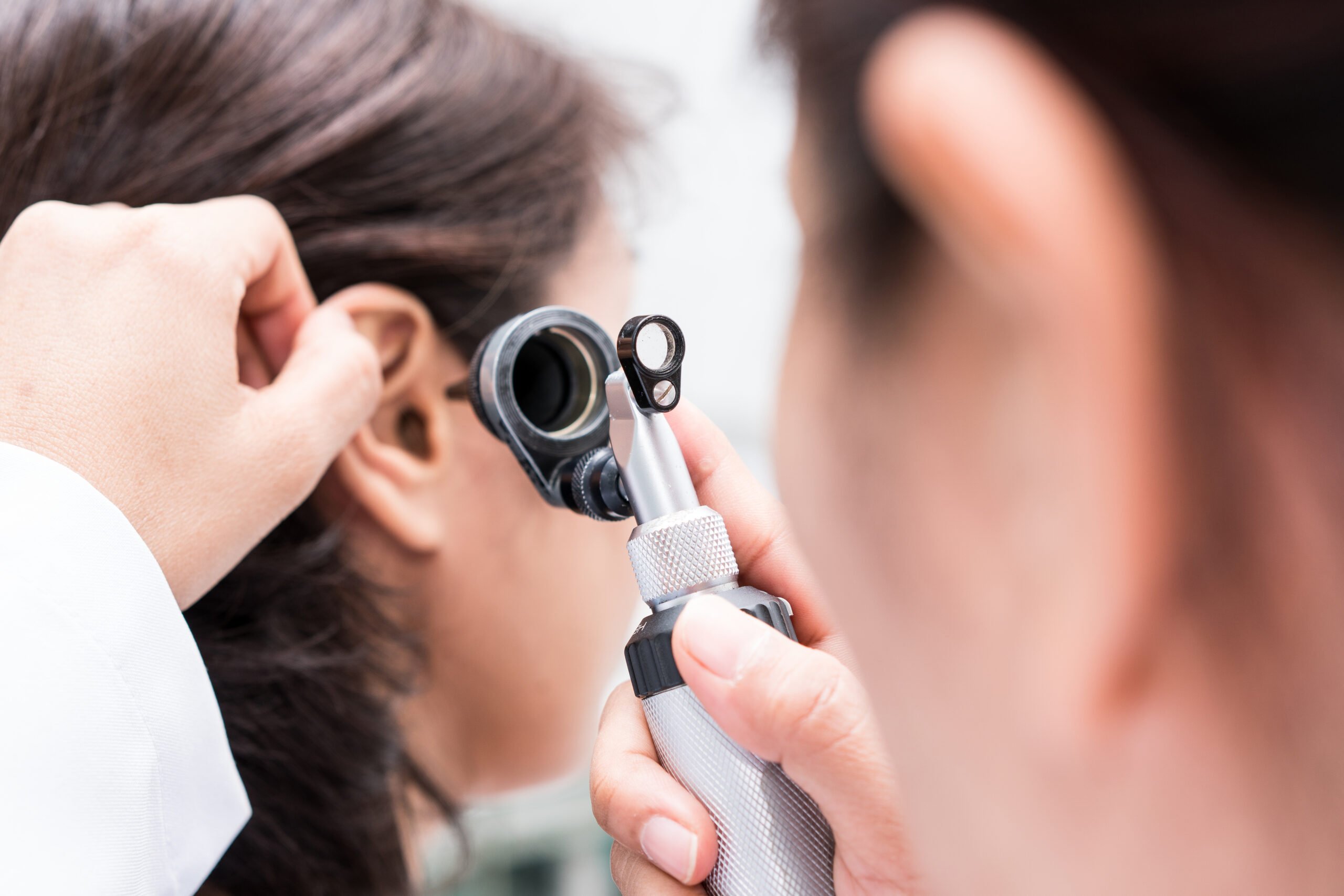 2.3 million is a huge potential number of clients – especially when considering that the NHS no longer provides its removal service. That is why Meduc8ion offers a two-day course by Trainer and Audiologist Tyler-Jayne Bennett and Earwax Removal Specialist Donna Newitt. Our purpose is to train the requisite proficiency and skillsets to Healthcare Professionals in the service of removing ear wax by the following methods: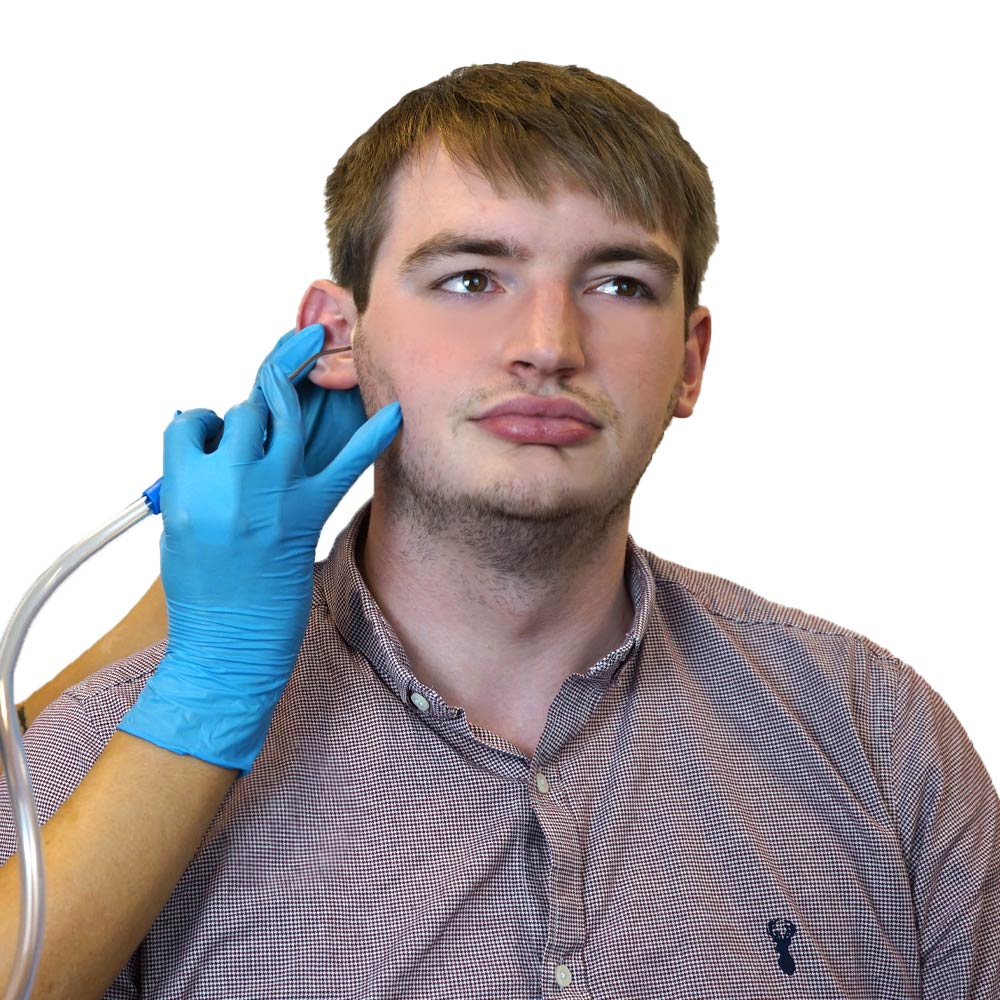 Microsuction ear wax removal is the most commonly used technique that a doctor is likely to recommend to patients. The procedure is quite simple: a slender nozzle with a miniature vacuum is gently inserted into the ear so that the excess wax can be siphoned out. The entire process shouldn't take too long and once the wax is dislodged, you will remove it with either the vacuum itself, a small pair of forceps or a Jobson Horne (see below).
Water irrigation is the method of wax removal most used by primary health care facilities – though, in the last couple of years, funding for this is service in GP surgeries is slowly being withdrawn. Based upon traditional ear syringing, water irrigation consists of a jet of water being used to flush wax, debris and foreign bodies out of the ear canal. Unlike the now-superseded water syringing, ear irrigation is far more precise and aims for the wall of the ear canal, reducing any risk associated by applying pressure to the tympanic membrane (eardrum).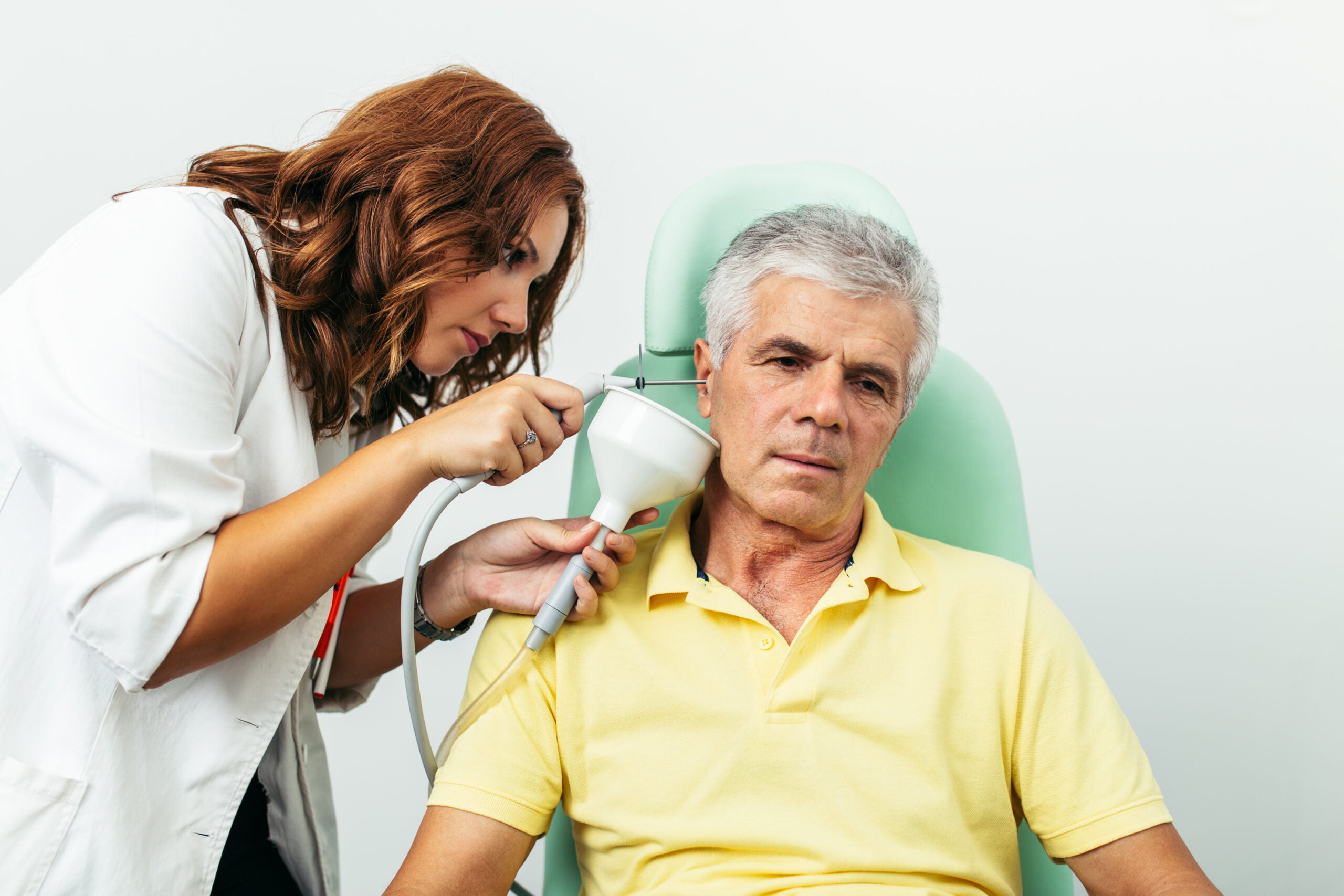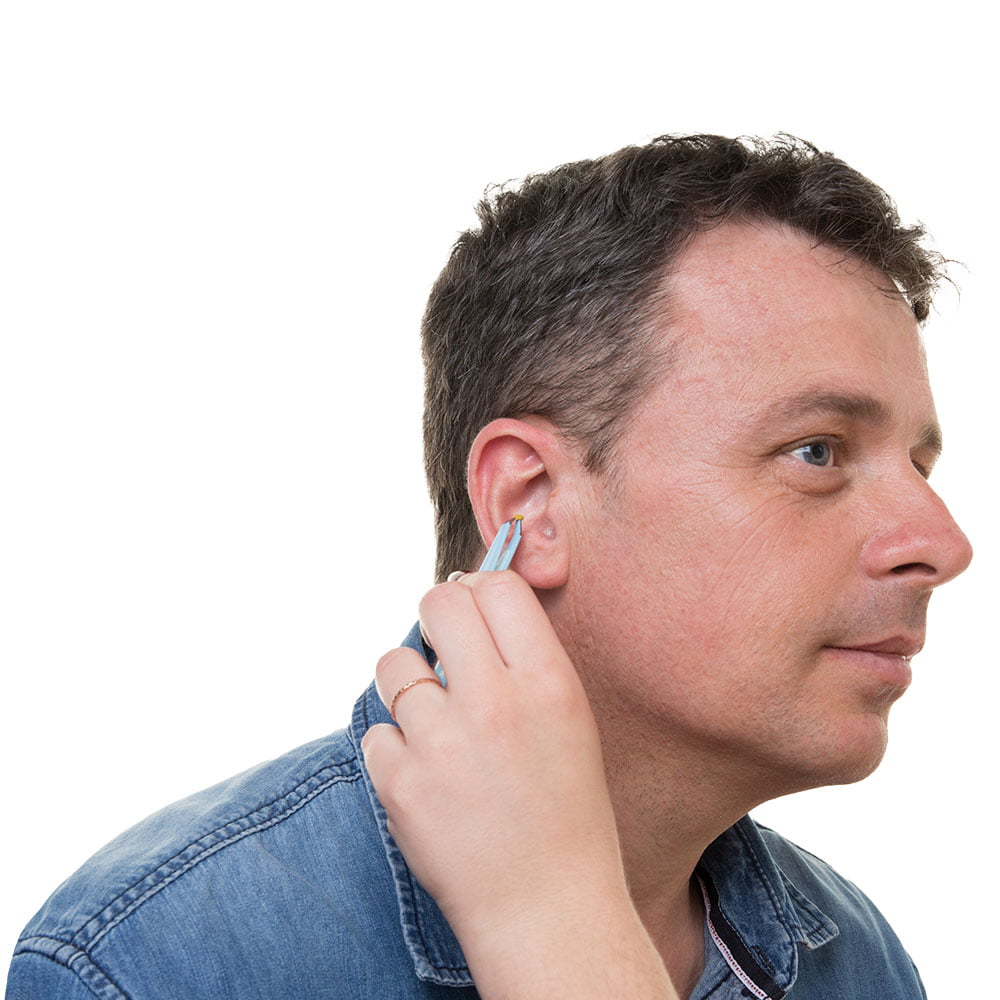 With the combined use of a Jobson Horne (a specialized tool that is part curette, part cotton holder) and a pair of forceps (a delicate pair of scissor-like tongs), you will be trained on how to deftly and expertly remove built-up earwax from within the test subject's ear. This method requires a high degree of skill, and it is not recommended that you do this without formal training.
This course has been especially designed to benefit individuals in clinical settings at any skill level, and it is appropriate for –
Audiologists
Audiological Scientist
Hearing Aid Dispenser
General Practitioners
Physician Associates
ENT Specialists
Nurses
Allied Healthcare Professionals
Pharmacists
Occupational Health Technicians
Hearing Care Assistants
The first day of the course will be run at our Headquarters in Hinckley. The second will take place at our busy Hinckley hearing centre, where you will get hands-on experience with our qualified team of experts.
Once completed, you should be fully competent to perform earwax removal. Our CPD-accredited training course is designed to give you the best possible start with your new set of skills.
Due to the flexibility of earwax removal – in that it can be completed either at home or in a suitable clinic – there are a great number of options for qualified practitioners. Some of the advantages are as follows:
As a qualified earwax removal specialists, you will be able to command fees upwards of £80 for between 15 and 30 minutes per session.
Whether you choose to work for a couple of hours or you have time to work all day is entirely up to you.
We operate an extensive referral system across the country which allows you to access client referrals continually. This means that you can consistently get access to the work you need.
With the training we provide, you are able to perform earwax removal service either at your home or at that of your patient's.
CPD Points for Your Portfolio
Thanks to our recent CPD accreditation, you can now add those all-important points to your ongoing training!
Because built-up earwax is such a common condition, there will always be a ready supply of clients for you to help.
With lockdown restrictions now all but gone, there can be no better time to enrol – so why not book your training course here and broaden your horizons!