Health Professional Earwax
Removal Training
A fantastic 2 day course in earwax removal techniques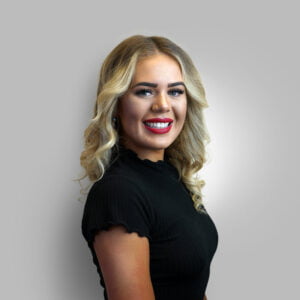 Tyler Bennett is a qualified and registered Hearing Aid Audiologist – also qualified to perform Ear wax removal with water irrigation, microsuction and the latest technique of endoscopic microsuction. She is a qualified Tinnitus Counsellor and is the General Director of the Hear4U clinics in Leicestershire and Northamptonshire.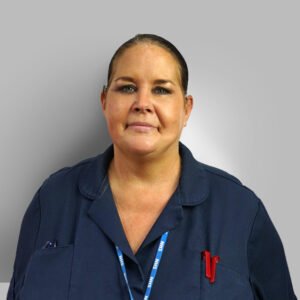 Donna Newitt is an NHS Nurse as well as a qualified and registered Hear Care Assistant. She is qualified to perform all methods of ear wax removal, Donna is working with us within the Hinckley Hear4U Centre.
The aim of this two-day course by Trainer and Audiologist, Tyler-Jayne Bennett and Earwax Removal Specialist Donna Newitt is to train proficiency and skillsets to Healthcare Professionals in the service of removing ear wax by a number of different methods. 
This course has been specially designed to benefit individuals in clinical settings at any skill level, it is appropriate for –
Audiologists
Audiological Scientist
Hearing Aid Dispenser
General Practitioners
Physician Associates
ENT Specialists
Nurses
Allied Healthcare Professionals
Pharmacists
Occupational Health Technicians
Hearing Care Assistants
The first day of the course will be run at our Headquarters in Hinckley, with day two down the road at our busiest hearing centre, where you will get hands-on experience with our expert team.
Want to do this course but don't have experience?
Interested in the course but unsure of your experience, or simply need a refresher? Why not take a look at our in-depth Ear Anatomy & Otoscopy course designed to help give you a firm foundation in audiology and ensure your readiness for wax removal.
Our three-hour courses are scheduled the day before the earwax removal course so that you can be as fresh and prepared as possible. To find out more, click here!
This includes ½ day of theory :
Introductions & setting the scene for the course
Statistics
Anatomy, disorders & ear wax in detail
Cerumenolytics
Consent & documentation
Irrigation vs microsuction vs instruments
Medico-legal issues/studies on risks associated with microsuction
½ day learning with equipment & practice on other trainees/staff/clients at the end of the day
1 full day of hands-on practical experience with patients who have ear wax problems.

You will spend the entire day at our sister division Hear4U's celebrated clinic.

Here you will have the chance to practice what you've learned so far in a safe, controlled environment with expert assistance.

Every 45 minutes the training team will practise otoscopy, microsuction, irrigation and the use of instruments.
Our Earwax Removal Specialists website 
(Found Here)
 creates enquiries all over the UK for ear wax removal. We can allocate you an area and provide ear wax removal clients within these areas for you as part of our service.
FULL COURSE AND EQUIPMENT – £1950.00
Equipment Included : 
Propulse Ear Irrigator
Devilbiss Vacu-Aide
Network Zoellner type pen suction tubes
VAT Irrigator Propulse Tips (Box of 100)
VAT Head Loupes
Mini Otoscope Diagnostic Examination Set
Noots Aluminium Ear Tank
Hartmann Metal Ear Speculum x 3
Gloves x 100
6pc Reusable/Washable Face Masks
Whites Light Duty Waterproof/Reusable Apron
Jobson Horne Probes
Forceps
Thermometer
FULL COURSE ONLY – £995.00
We also offer an interest-free monthly payment service for the training course, in order to help spread the cost for this fantastic skillset.
6 New Buildings Hinckley LE10 1HW
MON-FRI 09:00 - 16:30, SAT-SUN CLOSED