Professional Occupational Health Technician Training (OHT)
We offer full Occupational Health Technician Development in a thorough, 4 day full course, that includes invaluable practical experience in a controlled environment.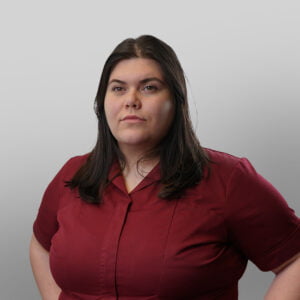 Our OHT Course trainer is a professional Occupational Health Technician and Business Development Manager at HealthscreenUK. With 4 years experience in the field,  she has a wealth of knowledge on all aspects of Occupational Health, including a wide variety of testing and screening methods as well as a keen eye for detail. In addition, Grace is also trained to perform Drug & Alcohol testing and has an extremely good track record and working relationship with many previous clients.
Full Occupational Health Technician Course - 4 Days
This course is aimed at those with no formal occupational health specialist qualification, but who contribute to the delivery of occupational health and safety services within an organisation, e.g. nurses with no previous occupational health experience. The programme aims to provide delegates with the knowledge and skills to undertake basic occupational health and safety tasks within a defined field of competence dependent upon their backgrounds.
For a full course breakdown please go to the "Day Breakdown" section below.
Managers
Supervisors
Designated first responders within an organisation
On-site nurses
Health and Safety professionals
Individuals designated to perform Health and Safety responsibility within their respective company
What will this allow me to do on-site?
Audiometry
Spirometry
Urinalysis
Blood pressure reading
BMI
Alcohol audit
History taking
Psychometric scoring
Functional examination for fitness for role
Drug and Alcohol testing 
Vision screening
Epworth sleepiness
Meduc8ion and HealthscreenUK are running a covid secure, face-to-face Occupational Health Technician initial training course from August 2021 with participants being able to study up to four full days of training to cover the full OHT role, up to and including, safety-critical medicals.  This training includes an optional 1 day Observed Structured Clinical Examination (OSCE) day where candidates will be able to demonstrate professional expertise.
Learning will follow the approach recommended in the Millers triangle model of learning and attending the OSCE day will enable sign off to professional competence.
Participants have the choice of whether they attend all days sequentially or "Pick and Choose" from the range of subjects on offer. The optional, but highly recommended OSCE day will occur on Thursdays and/or Fridays subject to safety-critical candidate worker availability, with candidates requesting their preferred day at time of booking.
Participants have the choice of whether they attend all days sequentially or "Pick and Choose" from the range of subjects on offer. All face-to-face training days will be Mondays with the (optional) patient facing element arranged on clinic days where the participants will be able to demonstrate expertise using Observed Structured Clinical Examination (OSCE) techniques with a minimum of 5 completed assessments.
Learning will follow the approach recommended in the Millers triangle model.
Each face-to-face day will be aimed at delivering the knowledge, competence and performance elements required to develop professional expertise. There will be an optional opportunity to demonstrate the action element on "real life" patients at HSUK's Hinckley hub.
Expected Outcomes Of This Course
On completion of the programme, delegates will be competent to undertake a range of activities either as a lone practitioner or as part of the wider multi-disciplinary occupational health team, including basic environmental risk assessments and routine health screening functions.
This is a 4 day course that costs £895 per person with a maximum of 4 people being trained per session.
Locations and Overnight Stay
The training will take place at BHHC HQ in Hinckley, Leicestershire.
The full address is 6 New Buildings, Hinckley, LE10 1HW.
Due to the length of the course we understand that trainees may require accommodation if they're not local to the area. Due to our links with our sister company HealthscreenUK we are able to provide accommodation at the local Premier Inn at discounted rates. Prices are subject to availability and time of year, please contact emma@meduc8.co.uk or call 01455 234600 (Ask for Emma) to make any required arrangements.
Candidates who attend all training days including OSCE will be certified as competent upon successful completion of the OHT elements involved in safety critical medical data capture.