The Growing Demand for Audiological Services
Lately, the growing need for audiological services in the UK has become progressively more evident. According to research, only around 3,000 NHS working professionals are currently serving the ones impacted from hearing loss in the UK in addition to an even smaller amount of private sector audiologists- only about 1,000. On top of the insufficient amount of trained professionals, the field also took a hard hit by the COVID crisis.
Meanwhile, audiology's potential as a field is rapidly growing, with the many and constant developments of hearing aid technology broadening its horizons every day. Combined with the ever-growing demand for hearing care services, this has become the reason why more and more bright, ambitious individuals are starting to pursue a career in the field of audiology.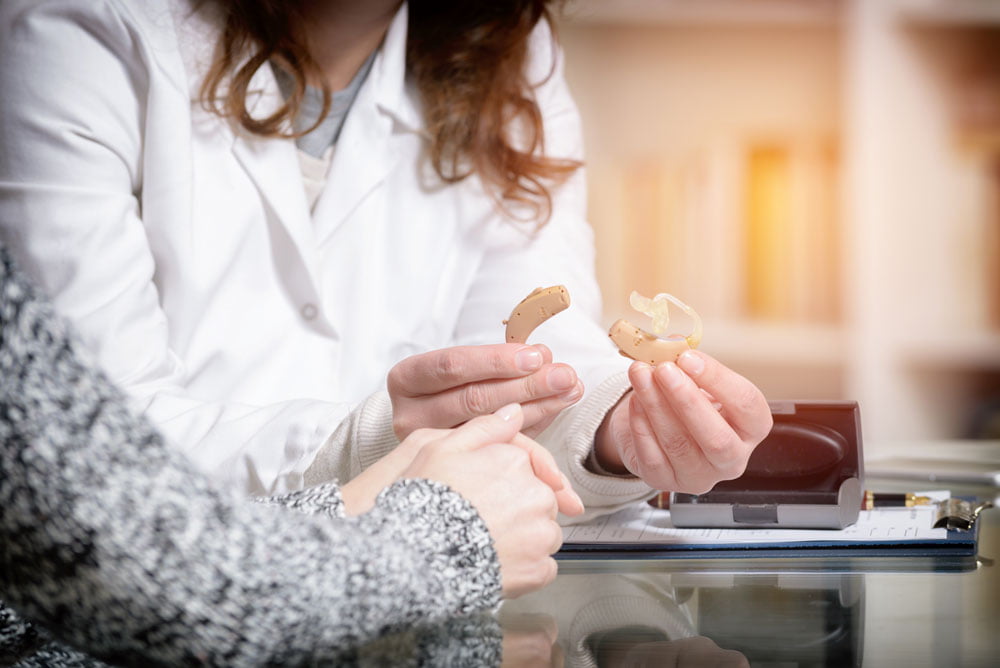 The Benefits of a Career in Audiology
Audiology can be an incredibly gratifying occupation. Here are some of the main benefits that you will get to enjoy in case you decide to pursue a career in this field:
Wide variety of different roles that you can consider, including clinical scientist, healthcare science practitioner, hearing aid audiologist and newborn hearing screener
Abundance of career development prospects: as you gain experience, you can choose to specialise in a particular area, such as cochlear implants, auditory rehabilitation, paediatrics, tinnitus, etc.
Lots of employment opportunities due to high demand (both in the NHS and private sector)
Many different training and education options
Tidy, pleasant work environment: although many types of work settings are available, like hospitals and clinics, most audiologists work in an office setting
Opportunities for creativity/problem solving: audiology offers daily challenges to those who enjoy thinking hard and finding solutions to challenges. As each patient's condition is unique, you will have the opportunity to try out different strategies/methodology, ensuring that you will never be bored at work.
Working with patients: you will be provided with the opportunity to improve the life quality of those in need. Assisting individuals who are hard of hearing to communicate more easily using suitable hearing aids can be an incredibly empowering experience both for the patient and the hearing care professional.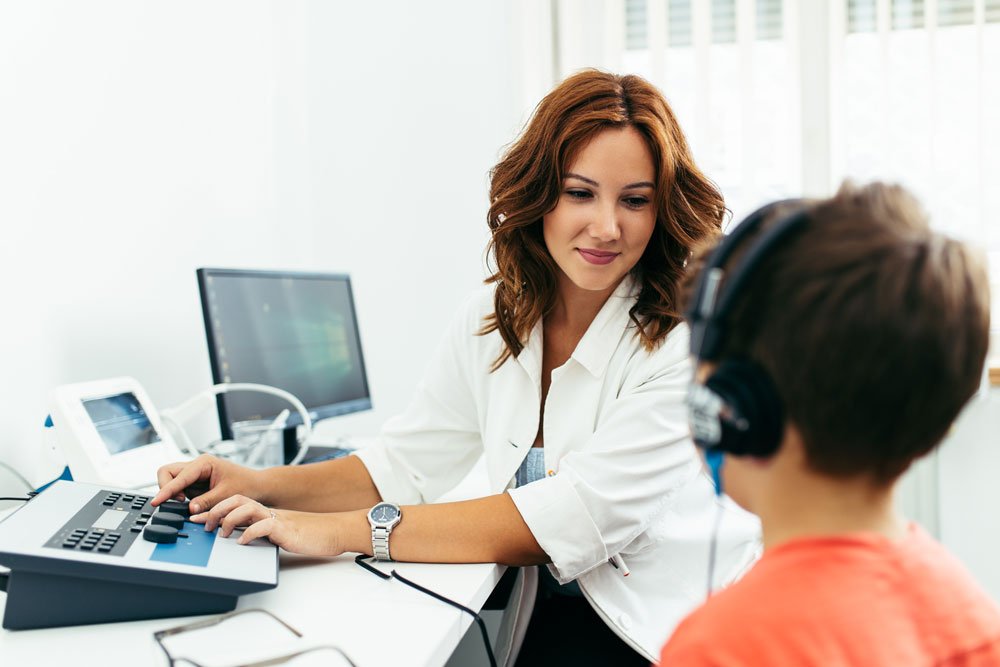 Steps Required to Pursue a Career in Audiology
There are a couple of ways in which you can get into the role of an audiologist, and these include a university course and an apprenticeship.
If you wish to practice within the NHS, you will need to complete a 3-year NHS Practitioner Training Programme in healthcare science (audiology).
In order to work in the private sector, you will need to finish an audiology degree approved by the Health and Care Professions Council.
You could take a hearing aid dispenser higher apprenticeship which usually takes around 24 months to complete and offers a mixture of practical experience and study. You will then be qualified to perform hearing tests, as well as advise and fit hearing aid devices.
If you are currently looking into pursuing an Audiology career, our Ear Anatomy and Otoscopy Course is the right step for you. Designed as both an introduction and a refresher for Healthcare Professionals, it will provide you with the skillset to practice exemplar otoscopy and will help you gain an understanding of the anatomy of the ear, allowing you to build strong foundational skills in the field of Audiology. Secure your place here and begin your exciting new career path today!