We now offer drug and alcohol 'train the trainer' courses so you can perform your own with-cause testing
The course is priced at £180 per person with only 6 spaces available for each date to ensure that we are able to provide a fantastic 1 on 1 experience, ensuring your management get the most out of the course.
For-cause/with-cause drug and alcohol testing is conducted when there is suspected drug abuse or alcohol misuse in the workplace. Under the Misuse of Drugs Act (1971), if an employer suspects an employee is under the influence of drugs or alcohol, they are legally required to take appropriate action to protect the safety of the employee concerned, other members of staff and the general public.
Save costs and do your own with-cause tests Just order your test kit to get started
The drug tests you will be trained on include Tamper Proof Key Cups, Urine Workplace Laboratory Collection Kits, Oral Cubes, Oral Fluid Workplace Laboratory Collection Kits. The drugs tested in each kit include:
– THC / Cannabis
– Cocaine
– Opiates
– Amphetamines
– Buprenorphine
– Benzodiazepine
– K2-AB
– Methadone
– Ketamine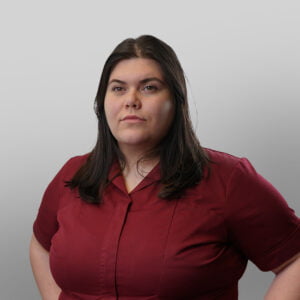 Grace Glover
Our OHT Course trainer is a professional Occupational Health Technician and Business Development Manager at HealthscreenUK. With 4 years experience in the field she is knowledgable on all aspects of Occupational Health and is also trained to perform Drug & Alcohol testing. 
Our goal is to ensure all participants that complete the course successfully will:
– Understand the signs and symptoms of drug and alcohol use.
– Recognise patterns of behaviour that may indicate drug or alcohol use.
– Be able to randomly or with-cause, test your workforce to ensure safety in the workplace.
– Prepare you for the next steps if there is a positive test result.
The training will take up to two hours, including a demonstration on all testing kits. The individual would then need to repeat this process as a physical assessment, chain of custody paperwork, donor consent and answering any questions that may arise throughout the training.
Upon completion you will receive your certification via email within 24 hours.
Who Should Take This Course?
Drug and alcohol training is usually for managers/supervisors who will test employees randomly or with-cause e.g. suspected drug or alcohol misuse is the workplace.
What industries need drug and alcohol tests?
This can be for any industry as long as there is a written policy. Don't panic if you don't have a written policy, we can help with this too. It is especially useful for those working in high risk industries such as hospitality, mining, operating heavy machinery or driving company vehicles.
As an employer you must establish whether testing is justified for your business, as drug and alcohol screening is intrusive. As an employer, you must have a good reason to justify a policy of testing staff. For instance, it would be much harder to justify testing for employees who are office-based. This is simply because there is a lower risk of danger to life in their day to day activities.
Why should drug testing be introduced in the workplace?
Drug and alcohol tests may be warranted for many different reasons. Some of which include:
– Random/unannounced (Precautionary)
– For-cause/with-cause (suspicion)
– Post-accident
– Post-rehabilitation
– Job specific (e.g high risk industries)
Our courses are CPD accredited and awaiting confirmation of CPD points. All personnel who've completed courses with us in the past will receive the points when they're confirmed.
6 New Buildings Hinckley LE10 1HW
MON-FRI 09:00 - 16:30, SAT-SUN CLOSED