Description
Our Ear Anatomy and Otoscopy course is designed to function both as an introduction and a refresher course for healthcare professionals. It will provide you with the skillset required to practice gold standard otoscopy, as well as gain an understanding of the anatomy of the ear. It will allow you to develop or enhance strong foundational skills in Audiology. All practices will be taught in accordance with BSA guidelines.
CPD Accredited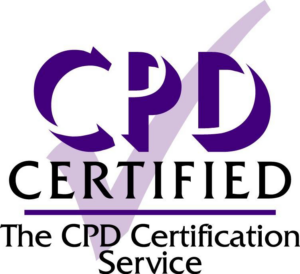 Main Benefits
Teaches basic understanding of the ear's anatomy
Equips you with the knowledge needed to assess the health of the ear
Provides ability to safely practice otoscopy in accordance with BSA guidelines
Who Is This Course Suitable For?
This course is suitable both for healthcare professionals looking for an introduction into Ear Anatomy & Otoscopy, and for individuals who would like to enhance their knowledge and skillset in the area.
Please be advised that this course is a requirement for those with limited otoscopy knowledge or practice, before participating in our Ear Wax Removal Training Course.
Training Program
The course lasts for three hours and includes both theory-based and practical training.
Part 1: Theory
Ear Anatomy
Otoscopy
Examination of the ear canal and ear drum
Part 2: Practice
The second part of the course consists of practical training in the following:
Proper handling of the otoscope
Correct bracing
Examination of the external ear
Ability to identify a healthy ear canal and ear drum
Ability to identify abnormalities
Equipment
To participate in the Ear Anatomy & Otoscopy course, you will need your own otoscope. In case you also partake in our Ear Wax Removal Training course as a follow-up, an otoscope will be provided in the equipment package it includes.
Location
The course will take place at our training centre in Hinckley:
6 New Buildings
Hinckley
Leicestershire
LE10 1HW
Certification
Upon successful completion of the course, you will receive a personalised CPD certificate with confirmation of attendance.
Pricing
The pricing of this course is only £295.
Please make sure to read through our Terms and Conditions which can be found here.